Lifelong Learning Opportunities
It's never too late to learn! Whether we're new to Judaism or have been learning all of our lives, we all need to be inspired and to evolve in our beliefs and practices.  Neveh Shalom offers opportunities to deepen our connections to each other, to our language, our texts, and our traditions.  Come for a one-time lecture on the intersection of Science & Spirituality, or each week to learn Prayerbook or Modern Hebrew.  Join a group for Women's Torah Study or to learn the art of Storytelling.  And let us know what's not on our roster that you'd love to learn!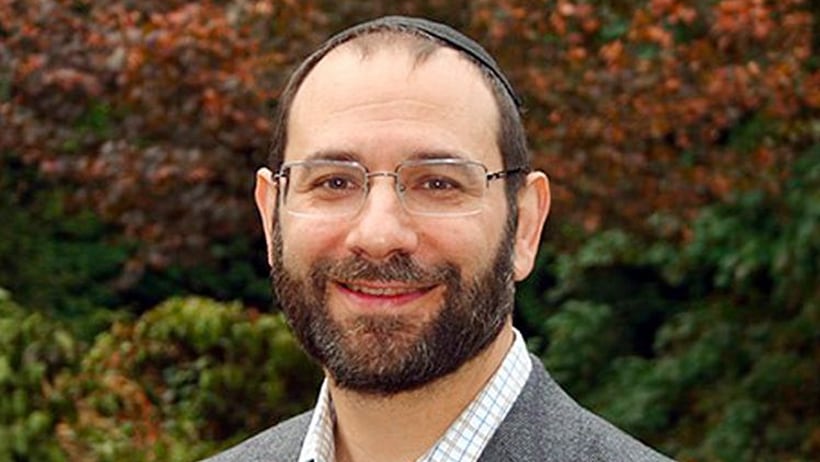 Sundays, 9:45-11:15am
Jan 20 – May 5, Room 100

Examine traditional and modern thinking about who or what God is. Bring your questions and ideas; together we'll explore the mystery and complexity of our experiences and beliefs. Cost: $72 ($36 for CNS members). Taught by Rabbi David Kosak. RSVP to Tori or register online.
All year: Oct 7, Nov 8, Dec, Jan 7, Feb 5, Mar 7, Apr 6, May 5, June 4, July 3, Aug 3, Sept 1.

A time for women to gather and welcome the new Jewish month with community, reflection, and discussion. Hosted in member homes. Light nosh and drinks provided. RSVP to Rabbi Posen– there will be a google form for sign up each month. Cost: Free. Meets off-site.
Thursdays Oct 4, 11, 18, 25,
7-9pm, Room 101
Expecting mothers and partners will explore joys, fears, and questions about the rituals of early child-rearing, such as birth, sleeping, and nursing. Learn practical Jewish wisdom that can guide you in pregnancy, birth, postpartum and parenthood. Teachers: Sarah Rohr and Sue Stone. Fee: $160 per family. Register online
Selected Wednesday evenings, 7:00-8:30 pm, Stampfer Chapel
What do the fields of medicine, genetics, physics, aeronautics, and brain science offer to the fields of religious ideology, practice, and spiritual care—and vice versa?  Monthly guest speakers probe the deepest questions that help us understand, truly, what it means to be human. No need to register. Click here for schedule.
Tuesdays, 11am-noon
Jan 8 – May 21, Room 111

Mussar is "ethical behavior" steeped in Torah. Mussar helps to guide us in living a meaningful life through awareness and action. Delve into lively discussions on topics of how we live and relate to others, guided by the book Einstein and The Rabbi and instructor Laurie Fendel. Book provided with registration. Cost: $36. Register online.
Tuesdays, 7:30-8:30pm
Jan 8 – Feb 26, Room 100
Educator and author Dorice Horenstein explores Jewish thought and practice, Hebrew language, and spiritual connection using her new book Moments of the Heart. Our lives are defined by four different types of relationships: with self, others, the Creator, and once-in-a-life time moments. $75 for 8 weeks. Register online.
Ease into Hebrew beginning with Alef-Bet letter recognition, vowels, and decoding skills, and move on to build a basic vocabulary. This course (or its equivalent level of mastery) is a pre-requisite for all other Hebrew and synagogue skill classes, and acts as the first year of Machon Ivrit.  Register online. For calendar and costs, click here.
Year-long course in Modern Hebrew. This once-a-week program brings learners to higher levels of speaking, reading, and understanding. For calendar and costs, click here.
Year-long course in Modern Hebrew. Our advanced level, "Conversational" is for those ready to expand Hebrew skills into the practical arena of real life. For calendar and costs, click here.
Thursdays, 6:30-7:25pm
Oct 18 – Jan 31 and Feb 7 – May 23, Room 114

Increase your understanding of what we say when we pray. Together we will learn the most common shoreshim (roots) that are used throughout our siddur (prayerbook). Taught by Itai Dewar. Course fee $50 per semester.  Register online
Wednesdays, 6:30-7:25pm
Oct 24 – Jan 23, Room 116

Learn to engage in the honor of reading Torah! If you can decode Hebrew you can learn to chant Torah. We will learn the names and tunes of the cantillation symbols, after which each student will work on an individual Torah reading for a future service of your choice. Taught by Deb Freedberg. Course fee $50.  Register online
Thursdays, 7:35-8:30pm
Oct 18 – Jan 31 and Feb 7 – May 23, Room 114

Learn the Shabbat morning service like a pro! The course is divided into modules that last from 4-6 weeks. Each module focuses on a different part of the service. Taught by Itai Dewar. Course fee $50 per semester.  Register online.
Thursdays, 10:00 – 11:00am
Nov 1 – Jan 3, Stampfer Chapel

Read and discuss this new book by Rabbi Harold Kushner, author of "When Bad things Happen to Good People." Join with others as we read and discuss together this collection of thoughts about life and how to live it. Tuition is $36 and includes the book.
Thursdays, 9:45 – 10:45am
Feb 23 – ongoing, Stampfer Chapel

This class will take on such fascinating topics as Judaism and Science, Judaism and Morality, Traditional Judaism Looks at Feminism and Homosexuality, Monotheism and Violence, and War and Peace, using 15 short pieces written by some of the most outstanding contemporary Jewish scholars. Cost is $36 with the book included. Register: receptionist@nevehshalom.org.
Thursdays, 11:00am – 12:00pm
Oct 4 – ongoing, Stampfer Chapel

You are able to join Rabbi Stampfer's fall 2018-19 emeritus class online through our live-stream service. The class is using the book, Introduction to the Bible by Christina Hayes of Yale University. To view live online on Thursdays at 11:00am or watch past classes, please click here. *Registration for this class is closed, and we are not able to accept more in-person students.
Saturdays, following Shabbat services
Oct 13 and 27, Nov 10 and 24, Dec 22, Jan 12, Feb 2, Mar 9 and 23, Apr 13 and 27, May 11 and 25; Room 111

An uplifting hour of study on Shabbat! Delve into biblical and midrashic text, (Hebrew and English text available) with a group of other women to find meaning from our traditions that relate to our lives. All levels of experience welcome. Taught by Mel Berwin. Free.
Thursdays, 3:30-4:15pm
Year-round, Room 111

Weekly learning and discussion on a book in the Tanakh with Rabbi Emeritus, Daniel Isaak. Free. Drop-ins welcome. No need to register.
Tuesdays, 5:00-6:00pm
Year-round, Call ahead for location

Join our Emeritus Rabbi for weekly study of our sacred texts. Currently this class takes place at Rabbi Stampfer's home.  No cost to attend. Questions? Contact Tori.
Selected Sundays at 4:00pm
Year-round, Feldstein Library
Each month we choose a book to read and discuss and then watch the related movie.  Join us!  Click here for more information.
Thursdays, 6:15 – 8:15pm
Nov 1 – Jan 31, Room 102

You are invited on a three month journey with Professional Jewish Storyteller Brian Rohr.  You will learn the art and skill of performative storytelling, and techniques on how to discover your own unique storytelling voice. We will end with a public performance for family and friends. Questions? Please contact: brohr@nevehshalom.org. CNS members $150, Non-members $200. Register Online.
ADULT B'NAI MITZVAH AND PRIVATE TUTORING
Adult Bnai Mitzvah
Celebrate a new milestone
For those who did not have the opportunity to celebrate a bar/bat mitzvah at age 13 or hope to "update" that experience by celebrating as an adult.  Join a cohort and learn together with a supportive teacher and community. For more information, please contact Deb Freedberg.
Private Tutorial for Adult Bar/Bat Mitzvah or Synagogue Skills

Work on meeting your goals and get one-on-one coaching with Deb Freedberg. Set up a few sessions or a full semester working towards a special event. For more information, please contact Deb Freedberg.