Lifelong Learning Opportunities
It's never too late to learn! Whether we're new to Judaism or have been learning all of our lives, we all need to be inspired and to evolve in our beliefs and practices. Neveh Shalom offers opportunities to deepen our connections to each other, to our language, our texts, and our traditions.
All classes meet in person unless otherwise noted.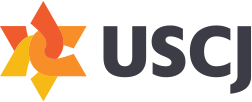 Conservative Judaism Explained
with Mel Berwin
Thursday, Sept 7, 7pm
Cost: Free
Whether you're a new member or simply seeking greater clarity, you're invited to attend this engaging opportunity to learn about our movement's name, values, and distinguishing features. Open to all. No registration required.
Note: in person only, no zoom option.

Q&A for Beginning Hebrew & Machon Ivrit
with Hebrew Teachers
Tuesday, October 10, 7:00pm
Cost: Free
Orientation to our Hebrew classes and levels. Meet the teachers, explore the syllabus, and get help with registration.
Note: in-person only, no zoom option.
Torah as History / Torah as Story
A two-part series with Scholar Loren Spielman
& Storyteller Brian Rohr
Thurs, Nov 2 and 9, 7:00-8:30pm
Cost: Free
How old are the stories in the Bible? How were they composed and how closely do they reflect what we know about ancient history and archaeology? Are stories less important than history? Prof. Loren R. Spielman, associate professor at Portland State University's Harold Schnitzer Family Program in Judaic Studies, discusses some of the difficulties with treating Torah as history and how Biblical narratives, like all stories, can live complicated lives. Brian Rohr, as a professional storyteller, picks up this thread by performing a biblical story and discusses how, when freed from literal interpretations, we can use these stories from our ancient texts to glean timeless wisdom and sacred truths. No registration required.
Women's Torah Study
with Mel Berwin
Saturdays at 12:30pm, Room 102
July 29, Aug 26, Oct 28, Nov 11, Dec 9
Cost: Free
An uplifting hour of study on Shabbat! Delve into biblical and midrashic text, (Hebrew and English text available) with a group of other women to find meaning from our traditions that relate to our lives. All levels of experience welcome. Free. Email mberwin@nevehshalom.org for specific dates and topics. 
New! Sparks Intergenerational Storytelling
with Brian Rohr and Eddy Shuldman
Wednesday evenings, 6:30-8:30pm
October 18 – May 22
Cost: $360 CNS members/$410 non-members, $300 Young adults (18-25), $300 Seniors 60+
Have you listened to The Moth podcast or story hour on NPR? These 5-minute true stories about our ordinary lives—the triumphs, failures, loves, losses, courageous acts and dashed dreams, told with honesty and vulnerability—connect us to the shared experience of being human.
Our Sparks storytelling program this year is intergenerational: you will be guided in  developing your own true stories with expert support from Brian Rohr and Eddy Shuldman and meet monthly with teens who are doing the same.  At the end of the year we will present our stories to the community! What's your story?  
Register here.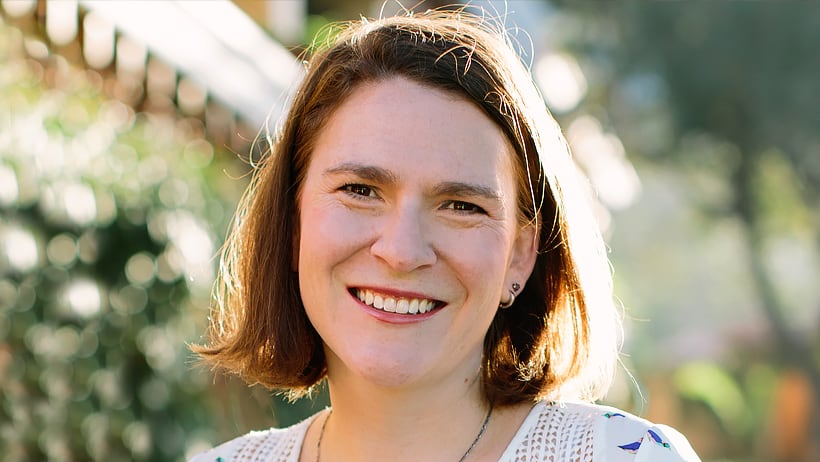 Grief Group
with Rabbi Eve Posen and Diane Solomon
Oct 15-Dec 17, meets every other Sunday
11am-12:30pm
Cost: Free
A place for you to be with, share, and learn about your grief in warm and supportive community. Jewish learning about death, grief, and bereavement, as well as support for the journey, led by Rabbi Posen and Diane Solomon, psychiatric nurse practitioner.  For those who have experienced a loss in the last 2 years.  Limited to 12 participants.  Contact Rabbi Eve Posen with questions.
Sample class: September 18th 7-8pm
To register contact Shaina by email or call 503-246-8831 x100.
Beginning Hebrew
Tuesdays, 7-9pm
Beginning October 17
Teacher: Hani Yovel
24 sessions
Cost: $560 CNS members/$610 non-members
This course, or  its equivalent level of mastery, is a pre-requisite for all other Hebrew and synagogue skills classes. Ease into Hebrew beginning with Alef-Bet letter recognition, vowels, and decoding skills, and move on to build a basic vocabulary. 
For more information or to register, click here.
Machon Ivrit – Modern Hebrew
Tuesdays, 7-9pm
Beginning October 17
24 sessions
Cost: $720 for CNS members/$800 for non-members
Financial aid available 
Year-long classes to learn Modern Hebrew, with engaging teachers and a specially designed curriculum. This once-a-week program brings learners to higher levels of speaking, reading, and understanding. 
Level One: Ready to Read & Speak
Level Two: Advanced Hebrew
Level Three: Conversational
For more information or to register, click here.
New! Machon Ivrit Graduate Level Programs
For those who have completed Conversational level program or have equivalent fluency.
Hebrew Book Group

Tuesdays, 2x/month, 7-9pm
Begins Oct 17
Teacher: Maya Varon
13 sessions
Cost: $400 for CNS members/$475 for non-members

Teacher Maya Varon will pick out short books and readings for discussion with this group, which meets twice per month. In addition, this group will participate in the monthly Cafe V'Ivrit programs.

Cafe V'Ivrit
Tuesdays, 1x/month, 7-9pm
Oct – May
Teacher: Maya Varon
8 sessions
Cost: $160 members, $210 non-members

Back by popular demand, this monthly program features guest speakers and media presentations on current Israeli culture, with discussion after in Hebrew. Conversational level Hebrew required.
For more information or to register, click here.
Hebrew for Prayer
with Patty Magid-Volk
Wednesdays, January 10 – May 1, 2024
6:30 – 7:25pm
Cost: $80 CNS members/ $95 non-members
Increase your understanding of what we say when we pray. Together we will learn the most common Hebrew words, including shoreshim (roots) and grammar that are used throughout our siddur (prayerbook). Each week we will unpack and translate prayers from Shabbat services.
Register here.
Siddur Basics
with JoAnn Bezodis
Wednesdays, January 10 – May 1, 2024
7:35-8:30pm
Cost: $80 CNS members/ $95 non-members
Join us to learn the Shabbat morning service. We will systematically go through different parts of the service slowly enough so that each class member can learn to recite the words of common prayers and understand basic meanings. We will also explore different tunes to common prayers. No more mumbling through services or getting lost!
Register here.
Learn to Leyn: Chanting Torah for Beginners and Beyond
with JoAnn Bezodis
Wednesdays, January 10 – May 1, 2024
6:30 – 7:25pm
Cost: $80 CNS members/ $95 non-members
Learn to engage in the honor of reading Torah! If you can decode Hebrew you can learn to chant Torah. We will learn the names and the tunes of the cantillation symbols, after which each student will practice an individual Torah reading for a future service of your choice.
Register here.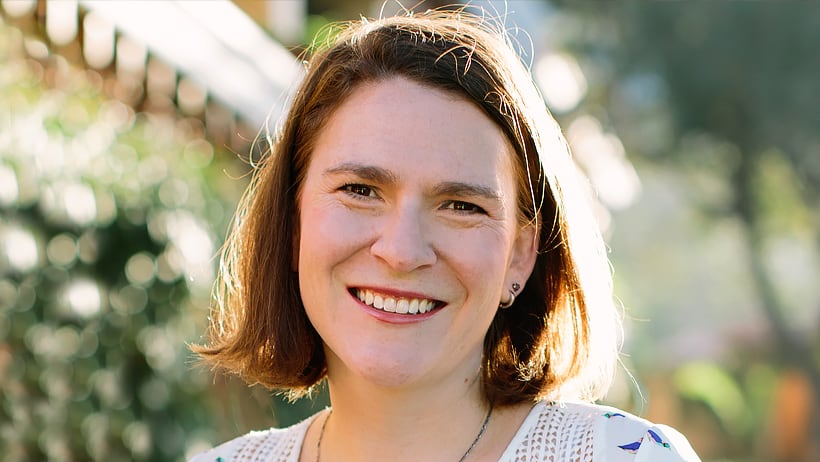 Have you ever wondered what happens AFTER the Israelites enter the Land of Israel?
with Rabbi Eve Posen
Mondays, beginning Oct 22, meeting every other week 
12:00-1:00pm, On Zoom
Continuing from last year, new participants welcome
Join Rabbi Posen every Monday at 12pm as we delve into the works of the Prophets and continue the narrative of our Bible. Each week we'll discuss 3-5 chapters of text and discover the rich and interesting continuation of our core story. No Hebrew language required.
To register, please contact Shaina by email or call 503-246-8831 x100.
Rabbi À La Carte
As the rabbinic educator at Neveh Shalom, I am here to learn with you based on your learning needs and interests. Consider me the rabbi with an à la carte menu of learning options.
You name the time, place, and subject matter and invite your group to learn with me in any setting.
For more information and to connect with Rabbi Eve, click here.
Conscious Community: A Jewish Guide to Inner Work
with Rabbi David Kosak
Saturdays, 1st, 3rd & 4th/month
Nov 4 – March 23
Room 111, 1:30 – 3pm
+
Wednesdays, 2-3x/month
Nov 8 – March 20
Room 111, 6:30 – 7:30pm
"Any time we feel deeply, we are dealing with the soul"
Join Rav D as we study and practice lessons in mindfulness penned by Rabbi Kalonymus Kalman Shapira in the Warsaw Ghetto as the Nazis came to power. Rav D first studied Conscious Community in Israel with Rabbi Mickey Rosen (z'l) of the innovative Yakar Center. The manuscript for Conscious Community was buried to survive the Nazis and was recovered after the war. It has become an extremely influential work of Jewish mindfulness techniques and is studied across the world in all Jewish denominations.
To register and for a course calendar, please contact Shaina by email or call 503-246-8831 x100.
How Jews Changed the World
with Rabbi Emeritus, Daniel Isaak
Thursdays, beginning September 21
10am-11am, On Zoom
8 sessions
Cost: $35, book not included
Inventors and statesmen/women, writers and original thinkers, dreamers, movers and shakers.  Famous Jews in addition to the unsung, we will uncover their fantastic contributions well in excess of our tiny numbers in the world.  We will use Norman Liebrecht's "Genius and Anxiety" as our guide. Please acquire the book prior to class.
Register here.