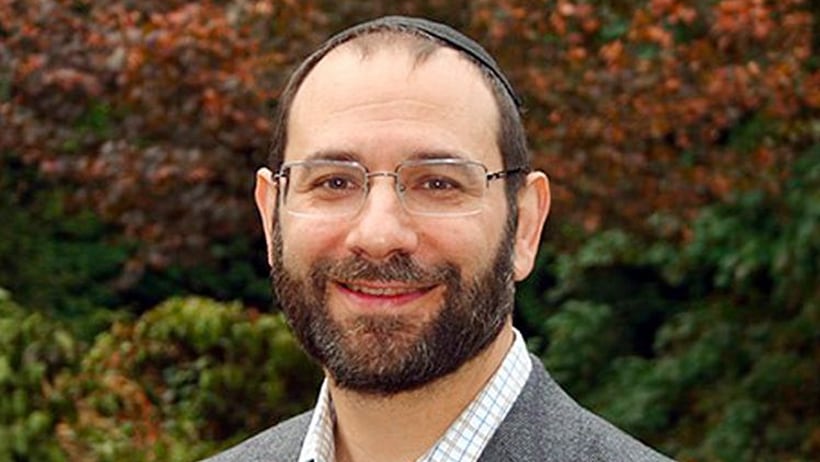 From the earliest years, David fell in love with stories. First the stories of youth, then the stories of the Jewish people, and after that, the story of each person he encounters. In his development as a rabbi, he embraced the craft of the maggid, the Jewish storyteller who is charged with sharing the soul of the Jewish people in its journey through time. David's work as a community rabbi is to nurture, deepen, and elevate our stories in all aspects of Jewish living – and in the myriad ways we each express our Jewish identity.
David's story has its own plot twists. His first career as a chef and entrepreneur brought him out West from his native New York, where he had earned a BA in Philosophy from NYU. His formal education includes an MA in Rabbinics from the American Jewish University (formerly the University of Judaism). David pursued advanced studies at Mechon Schechter, Hebrew University, Yakar Torah Center for Tradition and Creativity, and the Hartman Institute, all in Jerusalem. He received his Rabbinic Ordination in 2006 from the Ziegler School of Rabbinic Studies in Bel Air, California.
During five years as the associate rabbi at Beth El Synagogue Center in New Rochelle, NY, David became known for his innovative educational programming, meaningful spiritual guidance, and community outreach. Prior to coming to Neveh Shalom in 2015, Rabbi Kosak served as the senior rabbi of Congregation Shaarey Tikvah in Beachwood, OH for four years. There, he fused his first career business acumen with his passionate and inspiring Torah teaching. To this day, David's influence reaches across the synagogue and city landscape, while developing a joyous and accepting culture of relationship and spiritual intimacy.
His favorite story is the one he co-authors with his wife Laura, their two sons and a Siberian forest cat named Misty.