CNS Keshet – You Are Welcome Here!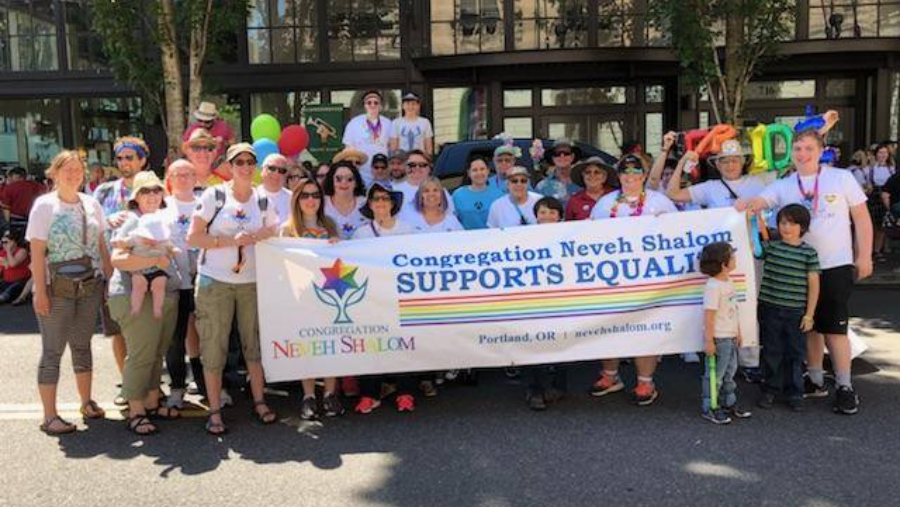 CNS Participates in Portland Pride Parade!
CNS participates as part of a larger community contingent called Jewish Pride Greater PDX. We look forward to marching together again this year!  Please see our online events (right side of the webpage or below) to celebrate Pride this year with us.
Buy a T-shirt and/or Support the Cause!
Whether or not you're marching with us, help support the message of CNS as a welcoming community by buying our "All Are Welcome T-Shirt", or donate to our new CNS Keshet Tribute fund! T-Shirts have a rainbow pattern CNS logo and the message "All Are Welcome".
Cost: $18 | Sizes: (adult unisex) S-XXL
Email Liza at lizam410@gmail.com to reserve your size and complete your order.
LGBTQ Tribute Fund
We have a tribute fund for CNS Keshet community activities such as Pride Parade and Shabbat dinners and other social/educational events of importance to our LGBTQ community of adults and youth. Contact receptionist@nevehshalom.org to make your contribution today!