Fred Rothstein came to Neveh Shalom in 2001 after a stint living in Israel with his wife Nora and three children. Fred brings leadership know-how from a rich career serving the Jewish community. Ask him about the L.A. Dodgers.
Membership, Programming, and Development
Assistant Executive Director
Michelle is a connector in our kehillah. She's known for her creative approaches to building community and her desire to ensure that CNS is here l'dor v'dor, for every generation. We are excited for her expanded role at CNS to include building community and the added role of development. Her responsibilities include membership, community building, and development/fundraising.
Many of you have gotten to know Lisa as our clergy assistant and building coordinator. We are so thrilled to welcome her to her new role as a connector of kehillah to our entire community. Lisa is a creative thinker who strives for kl'al, inclusivity in all CNS does. Her responsibilities include congregational programming, volunteer support, and committee support.
Director of Congregational Learning
Mel Berwin believes in an innovative, hands-on approach to Jewish learning, and brings this passion to her role directing the ALIYAH youth education program and adult education at Neveh Shalom. Mel has forged the way in the area of inclusion, bringing Neveh Shalom to the forefront as a congregation that welcomes every student and serves all needs.
Foundation School Director
Cory Willson brings with her a background in both elementary education and family counseling.  Cory is passionate about serving children, families, and teachers with a focus on connection & resiliency.  It is through this lens that Cory empowers the children to lead the way at Foundation School.
Librarian of the Feldstein Library
Leora is an experienced librarian who has worked in school, academic, and public libraries. She has lived with her family in Portland since 2002 and earned her Master's in Library Science from Emporia State University in 2007. She feels strongly that a library should be a welcoming space for all. When not reading, Leora can be found writing, hiking, singing, working in visual arts, dancing, and davening at various shuls in town.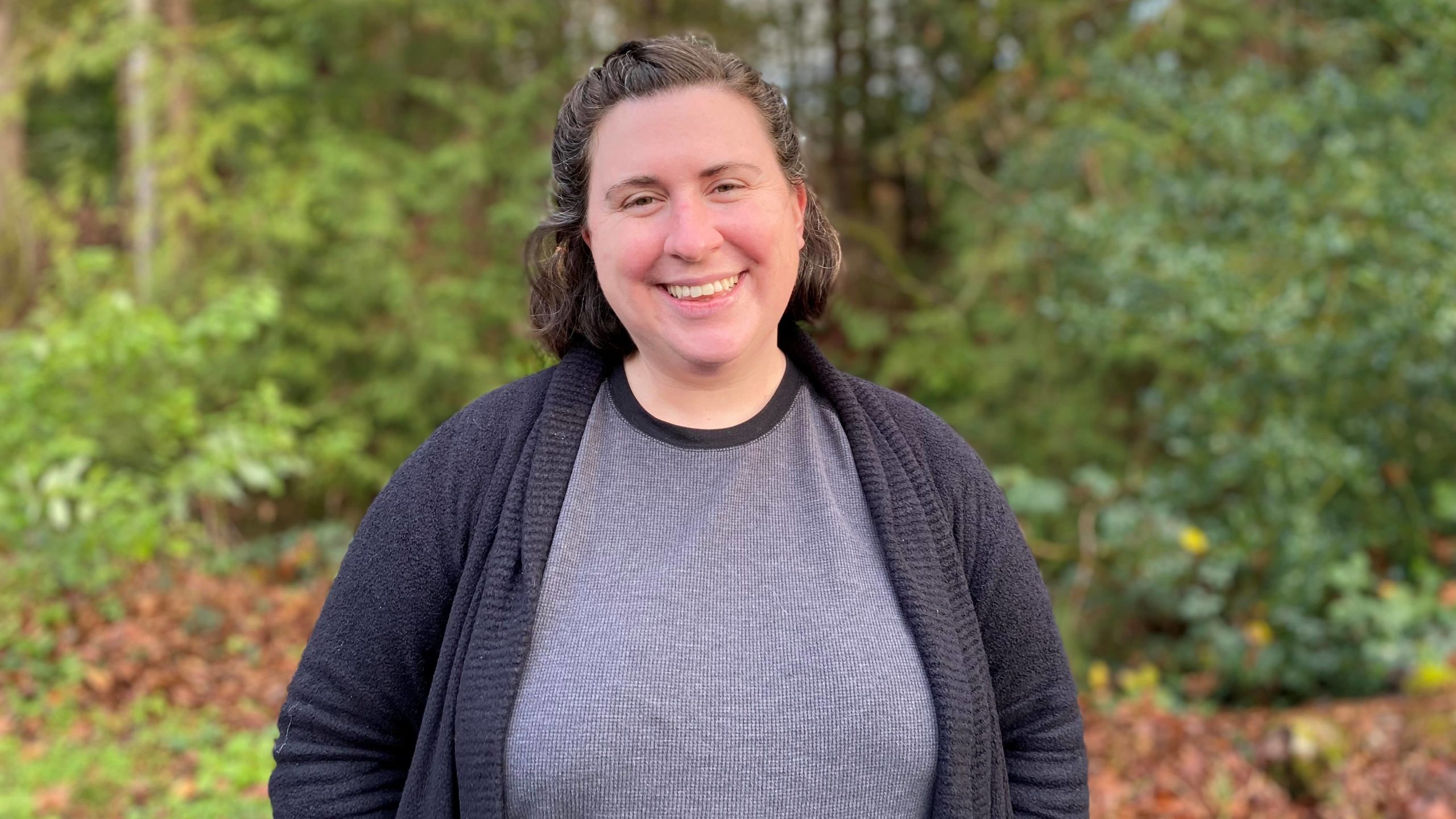 Foundation School Administrative Director
Candace Rothstein believes in the capabilities of young children and the importance of community. She brings a background in teaching, administration, and Jewish education to her role at Foundation School.
Congregational Education Assistant Director
Lani has an extensive background in Jewish education as well as in culinary arts and education and is excited to be working full time among Jewish community. She works with the Director of Congregational Learning to plan and administer all aspects of our ALIYAH K-6, Tichon, and Adult Education programs.
Rikki and her family moved to Portland in the summer of 2021. She has worked for various Jewish organizations, starting as a Sunday school teacher and program coordinator, before moving over into finance. She is excited to be working with the Neveh Shalom finances and budget and helping congregants with their accounts.
Tori works with the Finance Director, organizing and assisting to ensure timely processes of credit cards and bank withdrawals for congregants. She loves stylish boots and cheese.
Darlene works with the Finance Director, filing and organizing our offices.
Clergy Assistant and Building Administrator
JoAnn is a builder. She has spent years working with Mel Berwin making sure that all who want to learn at CNS are able to do so in our inclusive kehillah. We are thrilled that she'll be taking her expertise in attention to detail and training to our clergy team, making sure that we're all able to connect to our klei kodesh, our team of holy leaders, and one another. Her responsibilities include clergy assistant (including B'nai Mitzvah support) and building-use coordination.
Administration and Cemetery Administrator
Marg handles membership accounting questions and assists Finance Director in her functions. She also works on cemetery reservations, troubleshooting issues at the cemeteries, unveilings, and inquiries regarding family members in our cemeteries. In addition, she works with the Institute for Judaic Studies handling accounting and finance with the Executive Director.
Lisa Marie is the friendly person who answers the phone or greets you at the front desk when you enter the office. Say hello and let her know how she can best help you.
Communications Coordinator
Brian Rohr helps with the development of printed and online communications materials, including flyers, The Chronicle magazine, and emails to bring news and information to the Neveh Shalom community.
Kurt Rice helps to make sure the building is working well, clean and in good shape for the community. He is always striving to leave it better than he found it, with a tool at the ready and a can-do attitude.