Oasis Songs: Musings from Rav D
Friday, August 27, 2021 / 19 Elul 5781
Summary: As the Yamim Noraim, the Days of Awe approach, we are each invited to take a more introspective look at ourselves. This week's Oasis Songs offers some prompts.
Tomorrow night marks Leil Selichot. In the Sephardic tradition, special penitential prayers are recited throughout the month of Elul as preparation for the Days of Awe. While Ashkenazic, or European Jews, also use the month of Elul to focus on our High Holiday work of repair, return, and atonement, the penitential prayers of Selichot are limited to the Saturday night the week before Rosh Hashanah, Leil Selichot.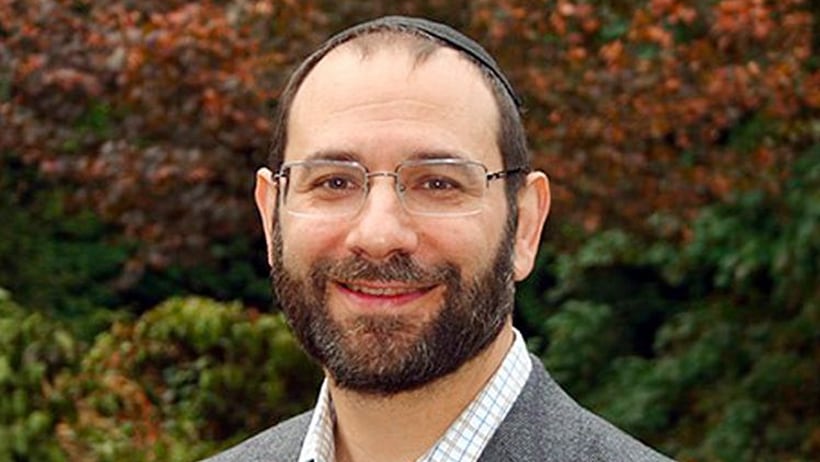 One of my beloved mentors under whom I served was Rabbi Alan Lew, z'l. About this period, he said it is "…a time to gaze upon the inner mountains, to devote serious attention to bringing our lives into focus; a time to clarify the distinction between the will of God and our own willfulness, to identify that in us which yearns for life and that which clings to death, that which seeks good and that which is fatally attracted to the perverse, to find out who we are and where we are going."
The continuing pandemic has brought many opportunities along with its challenges. For example, CNS is participating in the countrywide Selichot opportunities offered by the Conservative Movement. The ability to learn in this way highlights the fact that we are a part of something larger, and that while Neveh Shalom may be an oasis, it is not an island. I'd enjoy hearing which courses you end up taking.
In addition to that, I want to pose a series of questions for you to consider as we approach the High Holidays. I hope they will be useful as you also gaze upon the inner mountains.
Next week I don't intend to send out an Oasis Songs message unless something urgent occurs. Given that, let me wish you a sweet, healthy new year. May you have all the resilience you need. May your heart remain light. May you take stock of all your blessings.
Shabbat shalom,
Rav D
---
Questions Before the High Holidays
Which books (written or audio) did you read this past year that helped shift things in your life in a more positive direction?
Are there books you would like to commit to reading this year that can help you in your growth?
In what ways did you neglect your physical well-being?
How did you care for your physical well-being this year? Were any of those actions different than previous years?
In what ways did you neglect your spiritual well-being? How did you care for it?
When did you let yourself be pulled down into mundane and life-sapping activities?
Can you recall moments when you actively sought out moments of awe and wonder? How did those moments nourish you?
What online courses, lectures, or talks this year did you seek out? Which was most impactful? What made it so?
Which negative patterns appeared in your life, producing the same sort of dilemmas for you?
In what ways have you changed your responses when old patterns reappear? Have you been able to shift outcomes by these new responses?
This past year has restricted our freedom of movement and activity. Despite those external barriers, which pleasures did you allow yourself to enjoy? How often did you allow yourself to experience pleasure?
If you'd like to continue this discussion, follow this link to CNS's Facebook page to share your own perspectives on the topics raised in this week's Oasis Songs. Comments will be moderated as necessary.