Oasis Songs: Musings from Rav D
Friday, May 22, 2020 / 28 Iyar 5780
THROUGH A LENS OF FIRE: Hasidic Insights on the Torah continues on Wednesday May 27th at 12:30 pm. Please check the CNS calendar for the most up to date Zoom link.
Upcoming: Shavuot is almost here, with a wonderful line up featuring artists and scholars from near and far. For my 4th annual cooking class, on Friday the 29th at 2:30 pm, we will have the opportunity to prepare three dishes from the Jewish community of Livorno, Italy. A link to the recipes will be included on the Shavuot webpage by end of day Wednesday, or alternatively, you can RSVP earlier to LRichmond@nevehshalom.org for a copy. I want to get the recipes out to you ahead of time, so that if you wish, you can purchase the ingredients and cook along with me on our Zoom class.
Summary: On Wednesday, we celebrated our Aliyah and Tichon students during our online graduation. As I remarked last week, it is one of our community's annual highlights. Below I have shared the remarks I offered to our graduates; while the comments may have been targeted to a specific group of people, it is my hope that the message may hold something of value to you.
To Our Graduates: A Temple of Silicon and Light
When Brian Rohr and I began our planning for this class last summer, the world was a very different place. We began with your desire to learn about Jewish ethics and then sought ethical topics that we hoped would speak to you. Most of us, after all, learn best when we feel connected to the topic, to the instructors and to our fellow classmates.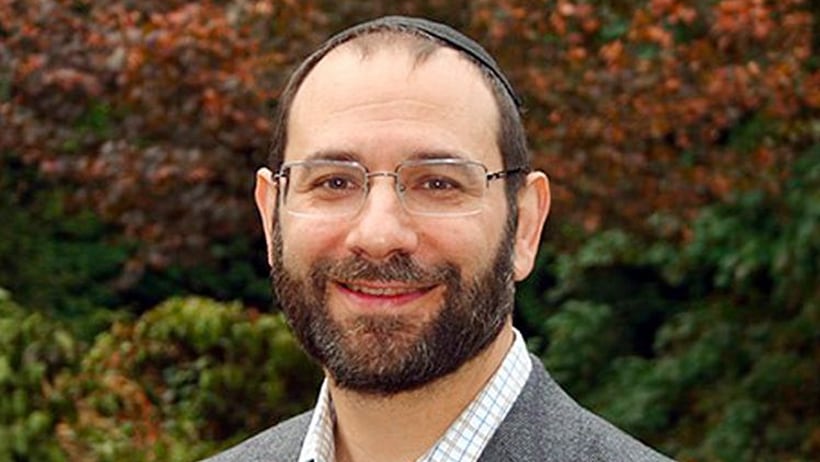 During our time together, I have been moved by your thoughtfulness, giggled at your silliness, marveled at your creativity, and have been touched by your vulnerabiltiy and authenticity. Occasionally, I was even exasperated by your distractibility—but those moments were honestly the exception. The truth is that working with you was a weekly highlight for both Brian and me.
We built our curriculum around Jewish middot, or character traits. Over the course of the year, we conversed about respect and honor; discussed the nature of responsibility, examined our own beliefs around honesty and truth—as well as when a white lie might be warranted. We considered environmental ethics and listened to the classic rabbinic story of two brothers during the harvest season, who snuck over to the others' farm each night, depositing the additional food that they imagined their brother needed more. According to tradition, the Beit Hamikdash, the Holy Temple, was built on that site because the generosity and mutual concern they demonstrated to one another is a key insight of the religious personality. A place of holy gathering requires that we see the other and care for them.
The space we gather in tonight is not composed of stone as the ancient Temple was. Instead, it is built from the intangibles of silicon, glass and light. In a certain sense, there is something fitting in that, for we are concerned with intangibles like our love for you, and our mutual commitment to parsing out how to live an ethical life. Perhaps that is why our virtual space remains imbued with a special holiness of concern. Perhaps all holy space can only be measured by its capacity to render visible and tangible the important realm of the invisible and ineffable.
So let me then first bless you with the continued capacity to care for others, just as you have shown one another throughout the year and to give breath to the intangible of compassion.
For a couple of weeks, we struggled with the notion of reverence, particularly after our kehillah lost Rabbi Stampfer. If ever there was a revered leader, he was such a one. When we began our discussion, I worried that reverence was close to a lost category of human experience—that our age was inhospitable to such a delicate, quiet human experience. The world was so noisy then.
Thankfully, you proved me wrong. I remember taking notes on the white board as you concluded that while it is possible to respect someone without revering them, the opposite was not true. Reverence, as you saw it, was a separate category which required a change in the person doing the revering. In other words, reverence is a gift that we give ourselves. It opens us to another person's gift and prepares us to receive wonder.
As our time of learning began to wind down, Brian and I wanted to mash up the discrete categories of middot. We know that in the adult world into which we are sending you, every one of us is charged with weighing a series of competing values, and that the deep practice of ethics has no easy answers. While it is clear that some behavior is unethical, it is also undoubtedly true that others may view our actions as unethical because they lack a full understanding of how we have struggled to make sense of the difficult world.
As a class, we would have reached that point of more complicated ethical reasoning regardless. Yet the appearance of the Coronavirus highlights how terribly complex it is to live a good and moral life. As our knowledge of the virus has changed, we have witnessed a world constantly churning as it tries to adapt to this moment. History will judge how well our global civilization has done.
To all of our graduates—each of you have deeply moved me this year. Every graduate heads out into an uncertain future, full of hopes and worries. I don't know what next year will look like for you. I don't know if you will be learning on-line, or sitting in class rooms spaced far apart. The future always slips just out of vision.
What I do feel confident stating is that you are all well-prepared for what will come, not because it will be easy, but because each of you has demonstrated the capacity to do what is difficult. I know that you will all go out there and shine a good and righteous light onto a world that deeply needs what each of you has to offer. I know that you will show up where you are needed.
And to accompany you on the way, let me conclude with our people's most ancient of blessings, the Birkat Kohanim.
Y'varechka Adona-i v'yish'm'rekha
May God bless and protect you
Ya'er Adona-i Panaiv eilekha vi'chuneka
May you feel God's countenance shining upon you
Yi'sa Adona-i Panaiv eilekha v'yasem l'kha shalom
May God's face raise up to yours
and grant you shalom, peace, wholeness, fulfillment.
Go shine.
Shabbat Shalom,
Rav D
---
Shabbat Table Talk Will Return After Shavuot
If you'd like to continue this discussion, follow this link to CNS's Facebook page to share your own perspectives on the topics raised in this week's Oasis Songs. Comments will be moderated as necessary.