Oasis Songs: Musings from Rav D
Friday, October 8, 2021 / 2 Cheshvan 5782
Summary: This week's edition tells the story of some large boxes that showed up at my front door, and what they can teach us about families, unfinished business, and life opportunities.
Reading Time: Three and a half minutes
In the continuing saga of emptying my mother's house, two large cardboard boxes arrived at my house. Each carton was approximately three feet by three feet. Inside were thousands of 35-millimeter slides that my father shot over the years. As part of my siblings' divide and conquer approach to the old family homestead, it fell upon me to get all of these slides digitized, and thankfully, Portland still has a couple of places for this sort of work.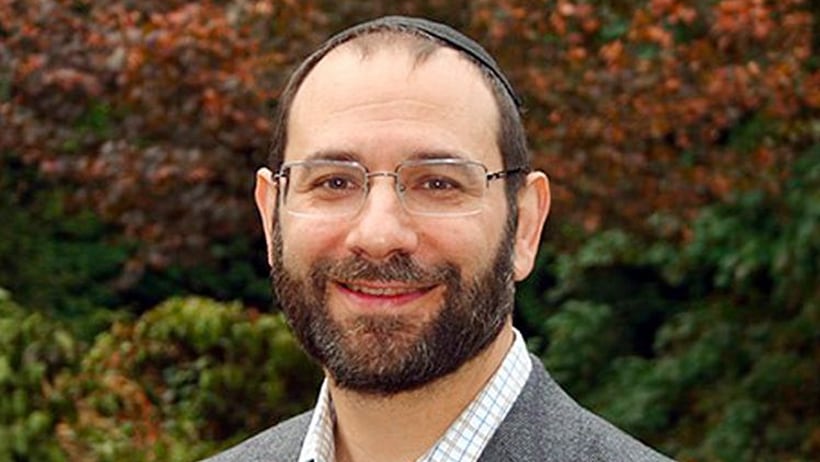 In a few weeks, those images that represent decades of family history will be condensed onto three thumb drives, one for each sibling. After that, I will need to go through them and figure out some slide shows and books we can make for my mother. I think she will appreciate the trip down memory lane.
I wish I could tell you the contents of those images, but that will need to wait for another day. At this point, it remains a mystery. But the arrival of this visual legacy coincided with a prescient Netflix algorithm. I am always looking for shorter movies to watch while on the exercise bike: there on my suggested list was a film called Kodachrome. It tells the story of an estranged father in his later years, who is a world-famous photographer, and his less accomplished son, who is struggling to keep his career afloat in the rapidly changing music industry.
The two of them, joined by the father's nurse, have embarked on a road trip to the last film laboratory in the country that still develops Kodachrome film. They rush to reach the lab before it closes down for good. Along the way, they are forced to confront their own painful history, one filled with regrets and acrimony.
While I anticipated the ending of the film, that didn't diminish the power of the final scenes. Is Kodachrome a film about redemption? I don't think so, but it is a strong story of family, alienation, and the possibility of reprised endings.
I am lucky that my father was one of the good ones. The difficult conflicts portrayed in Kodachrome were lacking in my family, which I count as a blessing. Nonetheless, we had our own unfinished business, plot lines that were never developed. Who can claim to have been reared in an idyllic Shangri La? Families shape us, and for most people, they provide a backdrop for how we will navigate the rest of our lives; they also present us with the issues we need to overcome if we are to live with love and joy. My father was a remarkable man and there is not a person on the planet who doesn't owe him a debt of gratitude for the work he did in 1950 that scientifically established the link between cancer and cigarettes. My father's research has literally saved tens of millions of lives and continues to do so because of a shift in the culture of smoking.
That in itself is a burden to carry. How can one measure one's own lesser contributions against such a record? The answer, of course, is that one can't and shouldn't. Each of us is given our own set of challenges, burdens, opportunities, and accomplishments. Some of us are wildly more successful than our parents. Others of us must come to terms that our part in the arc of human history will be more modest. As my own theology has matured, I am of the belief that God judges us not by where we end up, but how far we each have traveled. The miracle of human variety is that every one of us has a different road to travel and that there is an integrity to each of our journeys. Additionally, human sight is quite limiting. There is no way for any of us to properly appraise our impact. A stray conversation with a stranger can sometimes turn the course of history, yet we would be none the wiser.
As we reach the story of the Biblical Flood and Noah, these reflections seem particularly germane. Who was Noah? A righteous person for all time, or a middling moral presence who simply managed to be slightly better than those around him? Our Sages struggled to delineate this. What seems useful in the story is that we each have moments when we can choose to sustain life or restrict our focus to protecting our own skins at the expense of others. Recognizing our own Noah moments, picking them out from a box of slides—well, there is art and opportunity in that, isn't there?
Warmly,
Rav D
---
Shabbat Table Talk
If your life had to be edited down to five slides, which ones would you chose to tell your story?
Is there a difference between a printed photograph, a slide, and digital images that lack physicality?
Do you think Noah met his challenges well? Why or why not? If you were in his shoes, what would you have done? As you try to answer, don't turn to what sounds noble; reflect on your own Noah moments as a thought experiment that can inform your own self-assessment.
If you'd like to continue this discussion, follow this link to CNS's Facebook page to share your own perspectives on the topics raised in this week's Oasis Songs. Comments will be moderated as necessary.