Oasis Songs: Musings from Rav D
Friday, May 21, 2021 / 10 Sivan 5781
Summary: In this week's Oasis Songs, I talk about a recent incident of gun violence that touches our community. I also am inviting you to a special discussion on Sunday afternoon where we can talk directly (on Zoom) about the recent events in Israel and the rise of antisemitism in its wake.
Reading Time: Four minutes
When Gun Violence Becomes Personal
Gun violence is on the rise in Portland. There have been over 400 shootings this year. Over thirty homicides. As a transplanted New Yorker, the state of our beloved city is hauntingly familiar. I grew up when New York City claimed the dubious title of America's most dangerous city, its grittiest city. New York was the homeless capital of America back then. It was a town standing on the abyss. Looking at the trendlines here in Portland is a bleak exercise. For me, it raises a series of dismal and worrisome flashbacks.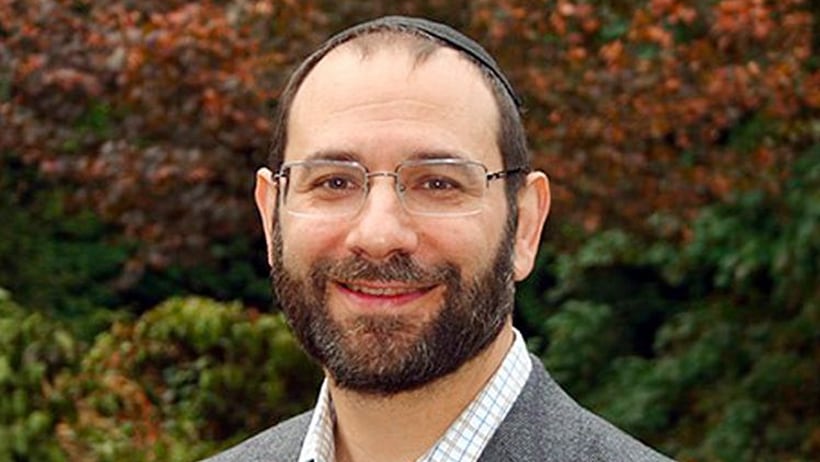 On May 13th, our city's gun violence leapt off the pages of the paper and out of my childhood memories to pierce my heart. On May 13th, my beloved friends, Elder Twauna and Pastor Matt Hennessee lost their son, Jalon. Jalon Yoakum had gone to pick up pizza for his two young children. It was 5:30 on a Wednesday, on NE Sandy and 118th Avenue. As he returned to his car with a pizza box in hand, two cars drove up. Their drivers jumped out. Jalon didn't make it home. His nine-year-old and one-year-old son are now fatherless.
I consider Matt Hennessee part of my family. He and Elder Twauna have come to Neveh Shalom on numerous occasions. He has spoken to us from the bimah, and he has sat in the pews, happy simply to worship with us. Laura and I attended their beautiful wedding. They've come to our house and spent Shabbat dinner with us. And now I mourn with them.
Many of you have had the privilege to spend time with the pastor here at Neveh Shalom. Some of you have traveled with me to Vancouver Avenue First Baptist Church. It would mean a great deal to me if you could write a condolence card or note and bring it or mail it to the synagogue office. I would like to be able to bring Elder Twauna a bundle of letters that lts her know our community stands with her during her and Matt's terrible loss.
On the most personal level, whenever I revisit this, I find myself sobbing and in tears. This has been incredibly painful, which only highlights how excruciating it must be for Elder Twauna and my dear brother Matt. Neither my heart nor my mind can really wrap itself around this.
Yet our tradition asks us to bind heart and mind, thoughts and emotions together. Both are meant to inform us. As it says in the Shema and V'ahavta, we are meant to love God with all of our mind and with our emotional, sensing self. Often, we retreat to one or the other, leading with our hearts or our minds. The va'ahavta explores how our hearts and minds inform and educate each other in service to a greater cause.
Sometimes, as in the death of Jalon, we find both aspects of ourselves confused. Nonetheless, I have faith that when we can bring a healthy balance between these parts of ourselves, we can weather even the most difficult of life's passages.
The Rise of Antisemitism, Again
That brings me to Israel. While I am grateful that a ceasefire is in place, we have all witnessed how those events, halfway across the globe, provide justification for a spike in antisemitic attacks here in the United States. The reports are absolutely horrifying. I suspect that you are also reeling as you try to make sense of what is happening. Maybe you are scared or worried. Perhaps you wonder how to help your children make sense of what is happening. For some of our Neveh Shalom family, the current antisemitism may bring up painful memories of past trauma. For other congregants, this may be your first encounter with "the oldest hatred."
Given how large this all feels, I am going to repurpose the lecture slot I had booked for this Sunday at 4pm. Instead of a talk on the "Torah of Today," I want to make space for us to have
an open-ended discussion of how we are all dealing with the latest round of violence, our own thoughts about Israel, and how we are dealing with the current incidents of antisemitism. It feels very important that we have opportunities to talk, with no agenda. I look forward to engaging with you on Sunday.
Shabbat shalom,
Rav D
---
Shabbat Table Talk
How are you feeling about Portland and its future? How do you think we can meet our current urban challenges and rebound from them?
What sort of thoughts and feelings have arisen for you in response to the violence between Israel and Hamas?
Are you engaged in some meaningful self-care? If not, what might help you to do so?
If you'd like to continue this discussion, follow this link to CNS's Facebook page to share your own perspectives on the topics raised in this week's Oasis Songs. Comments will be moderated as necessary.