Oasis Songs: Musings from Rav D
Friday, October 22, 2021 / 16 Cheshvan 5782
Upcoming Opportunity. Please find details and registration information for an upcoming webinar entitled Diversity and Inclusion in Israel: How is the Jewish State Also a Shared Society? on Wednesday, October 27th at 9 am PDT.
Summary: This past week, we met with an Ethiopian-Israeli activist who shared with us important lessons on owning all of our identities. Given a recent incident with an environmental activist group, this was an important teaching.
Reading Time: Four minutes
This past Wednesday, Israel360 partnered with our local Hillel to bring Ashager Araro to our community for an engaging and powerful presentation. Ashager is a second-generation Ethiopian-Israeli. Her talk covered many topics. A number of things stood out to me. One was her community's deep-seated desire to return to Israel from Ethiopia, a country the Beta Yisrael (the name by which Ethiopian Jews self-identify) had lived in for 1500 years. It was a reminder how skewed the political game of calling Zionism a European or colonialist enterprise is. For over a millennium, the Beta Yisrael, isolated from modern communication tools, imagined that they were the last Jews even as they continually dreamed and longed for a return to Israel. Exile and long years could not eliminate their ancient tie to the land of their ancestors.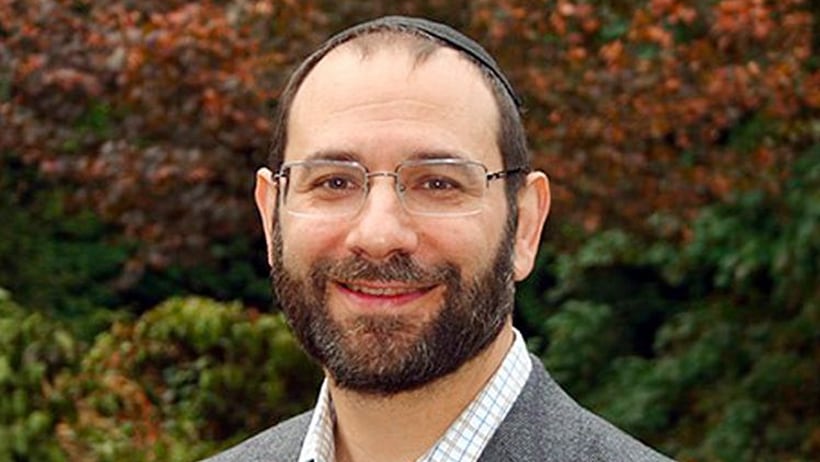 In the last decades of the twentieth century, a rumor reached them that other Jews were out there and had returned to Jerusalem. Based only on the thinnest of knowledge, thousands marched into the desert, uncertain if the rumor was true, but desperately hungry to return to their, and our, ancestral home. Ashager challenged us to ask ourselves if American Jews would have done the same. She was part of the second return, in 1990-91. Her mother walked into the desert with little but the clothes on her back, where she gave birth to Ashager. Like so many of us feel when first holding our newborns, her parents' optimism was recharged, and what seemed a perilous and foolhardy journey was infused with new hope.
There is another aspect to her story that is important for American Jews—and perhaps all Americans to hear. When her family lived in Ethiopia, where their black skins should have allowed them to "pass," their people suffered virulent antisemitism. When they arrived in Israel, they instead endured racism—a racism, she was clear to point out, that has little to do with America's deep-seated structural racism. In describing this dichotomy, she mentioned how often people try to force her into a false dichotomy. "Are you Black, or are you Jewish?" She consistently rejects such violent rhetoric. "I am both," she said. "Embrace all of your identities," she urged the audience. Ashager is a living example of what it looks like to live with fearless pride.
In today's world, it takes rare courage to do so, particularly for progressive American Jews, for whom the message continually given is that you can't be Jewish, pro-Israel, and committed to the social change you desire. We could spend a long time elaborating on the ancient and enduring structural antisemitism that allows such erasure of Jewish identities and bodies to occur, but sadly we don't need to. An example is closer at hand.
Much press has already been written about the Sunrise Movement, a youth-oriented political action committee dedicated to climate marches and awareness. A DC division of the organization cancelled its planned march for the environment when it learned that some Jewish groups were involved, although all of those groups believe in a two-state solution for Palestinians and Israelis alike and understand that a healthy planet benefits all peoples.
What is pertinent to Ashager's visit with us is not the group's politics on the Middle East, but the more pernicious fact that this is one of countless examples in which Jews are being forced to choose between their identities.
Sunrise DC claimed in a twitter post that "Given our commitment to racial justice, self-governance and indigenous sovereignty, we oppose Zionism and any state that enforces its ideology." Apparently, it is acceptable for them to enforce their ideology, to stand against racial justice for Jews, to deny Israel's right to self-governance, or its indigenous sovereignty.
Let's leave aside the double standard arguments, or even the fact that groups such as this support every other identity, and only choose to erase Jewish identity. I am most concerned with the challenges this places on Jews to feel pride in the fullness of who we are.
This is not the first time, nor will it be the last, when Jews who want to work toward inclusion and a better world for all are excluded or marginalized. Nothing is new in this. This marginalization and othering have been the traditional forms that antisemitism has taken, and over the years, countless Jews have contorted or denied essential parts of their identities in the vain hope that doing so would buy them acceptance. Often, we are unaware that we are doing so, or that our ideologies have been shaped by the enduring and continual trauma from which Jews suffer.
When Ashager Araro refuses to reduce her identity to Jewish or Black, she is taking a stand for truth, justice, self-love, and pride. She reminds us that when we are aligned with, and have clarity about, who we are, no one can trick us into denying that. Jews! Be proud! Embrace yourself and the many facets of your identities!
Shabbat shalom,
Rav D
---
Shabbat Table Talk
When have you felt that you had to deny part of yourself to fit into a particular social context? What was the experience like for you?
Can you recall three key moments in your life about which you feel pride? What is it about those experiences?
How many antisemitic incidents have you gone through? When did you stand firm in them, and when did you withdraw?
If you'd like to continue this discussion, follow this link to CNS's Facebook page to share your own perspectives on the topics raised in this week's Oasis Songs. Comments will be moderated as necessary.